Many things make me Appalachian, including family and traditions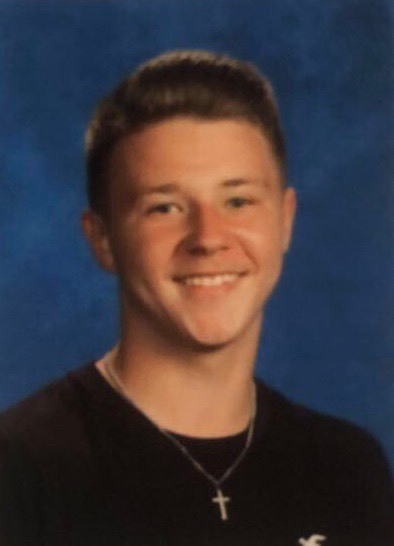 Appalachian culture is a real and functioning way of life revealed through its arts and crafts, traditional music, traditional foods, its customs, its traditions and its somewhat common language. Traditional foods such as greens, potatoes and beans with cornbread and biscuits are the norm.
What exactly makes me Appalachian, though? That can be a very broad question, but of course I am Appalachian and I am proud to be.
Being Appalachian can mean many different things. One of the many elements that makes me an Appalachian is the mountains I call home. These beautiful mountains in eastern Kentucky are a huge part of my life and it would be so strange to live somewhere without any. These mountains are where we Appalachians spend most of our time. We go hiking, we go hunting, we go four-wheeling, and we even go just explore to have a good time. Without these amazing, sight-seeing mountains, our lives would not be complete.
Although I am proud of where I'm from, being Appalachian is not the lottery of birth. Appalachian people are more diverse now than ever, both rural and urban. Nevertheless, they share a common pride, common values and a common heritage. The people in this region have suffered from industries such as oil, coal mining, timber and others. Having extracted the resources from this region and enjoyed many years of prosperity, many of these industries have left, leaving the landscape scarred yet beautiful, exploited yet underdeveloped.
Many things do not go our way. We make mistakes, we fail, and most of the time, people do not respect us. They think of us as hillbillies and we even call us ignorant. Those little things, however, will never make Appalachians lose the love they have for their background and history.
Appalachians are very independent and very content with the places they live. They are very close to nature and have a deeply held belief in God. They are friendly, kind and helpful to one another, taking care of the needs of others. They do not do well with outsiders and do not like change.
Appalachians also have a strong sense of what they think is right and wrong. They adore their family and most of the time, have a very strong work ethic. All those things, describe me. I am content with where I live. I do not like outsiders or change. I am very friendly and I will always help somebody out. I know I am not always right about everything; however, I am not always wrong, either. I do love my family and even friends that become family. My family has a held belief in God and we have a strong work ethic.
So, what makes me Appalachian? Well, life does. My everyday routine does. My background, my religion, my family, my language, my pride, and the mountains in my back yard are what make me Appalachian.
(Editor's note: Jacob Brown is a student in Tami Brock's English 102 class at Harlan County High School and wrote this essay on growing up in Appalachia as part of a class project)