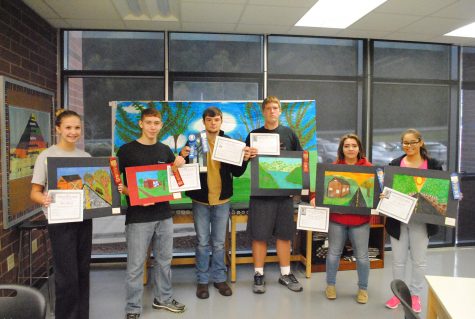 November 1, 2016

Filed under Art & Drama, News, Showcase
Several Harlan County High School students won ribbons for their art work during the recent 52nd annual Swappin' Meetin' community and children's art display. The theme of this year's competition was "My Ole Kentucky Home." "I was pleased to learn that several of my students who have...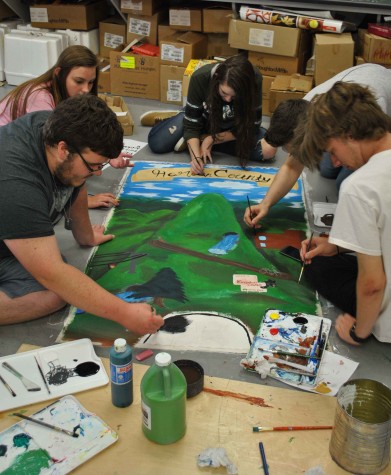 April 21, 2016

Filed under Art & Drama, News, Showcase
Art portfolio students at Harlan County High School have spent the last two weeks working on a banner that will hang at the Kentucky Valley Educational Cooperative (KVEC) Summit in Pineville on April 27. The banner, which is representative of Harlan County, will show people from around the state what...